Seaway Express' delivery network consists of 3 terminals, strategically located in Cornwall, Ottawa, and Montreal.
These facilities allow major logistics providers to interline with Seaway Express, relying on our fleet of drivers to provide delivery to the last-mile. Whether acting as agents for carriers or direct to shippers, Seaway Express has the network to assist with all your transportation needs.
For a list of points served, including a map of our service areas - click here.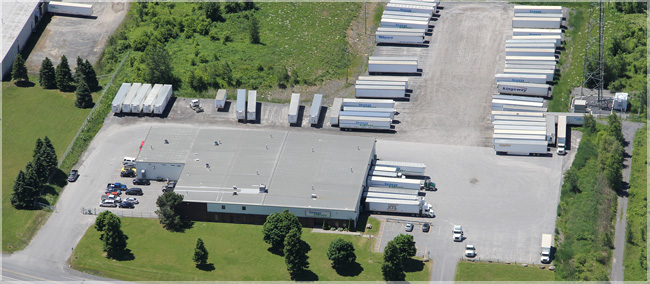 Seaway Express - Cornwall
605 Boundary Road
Cornwall, Ontario
K6H 6K8
613-933-8984
[email protected]
Seaway Express - Montreal
1890 Boul. Des Sources
Pointe-Claire, Quebec
H9R 5B1
613-933-8984
[email protected]